Tsukemawashi (Joining Brush)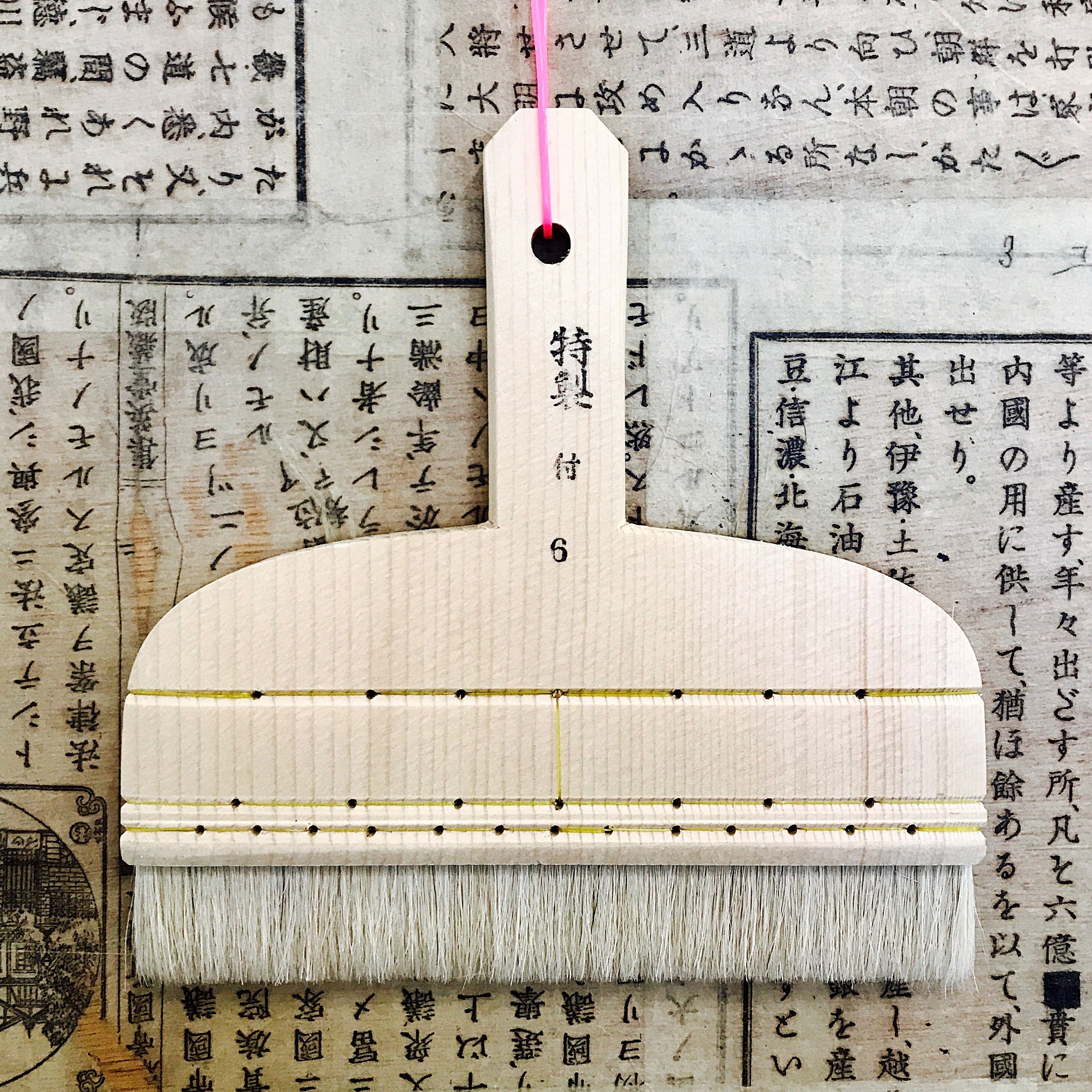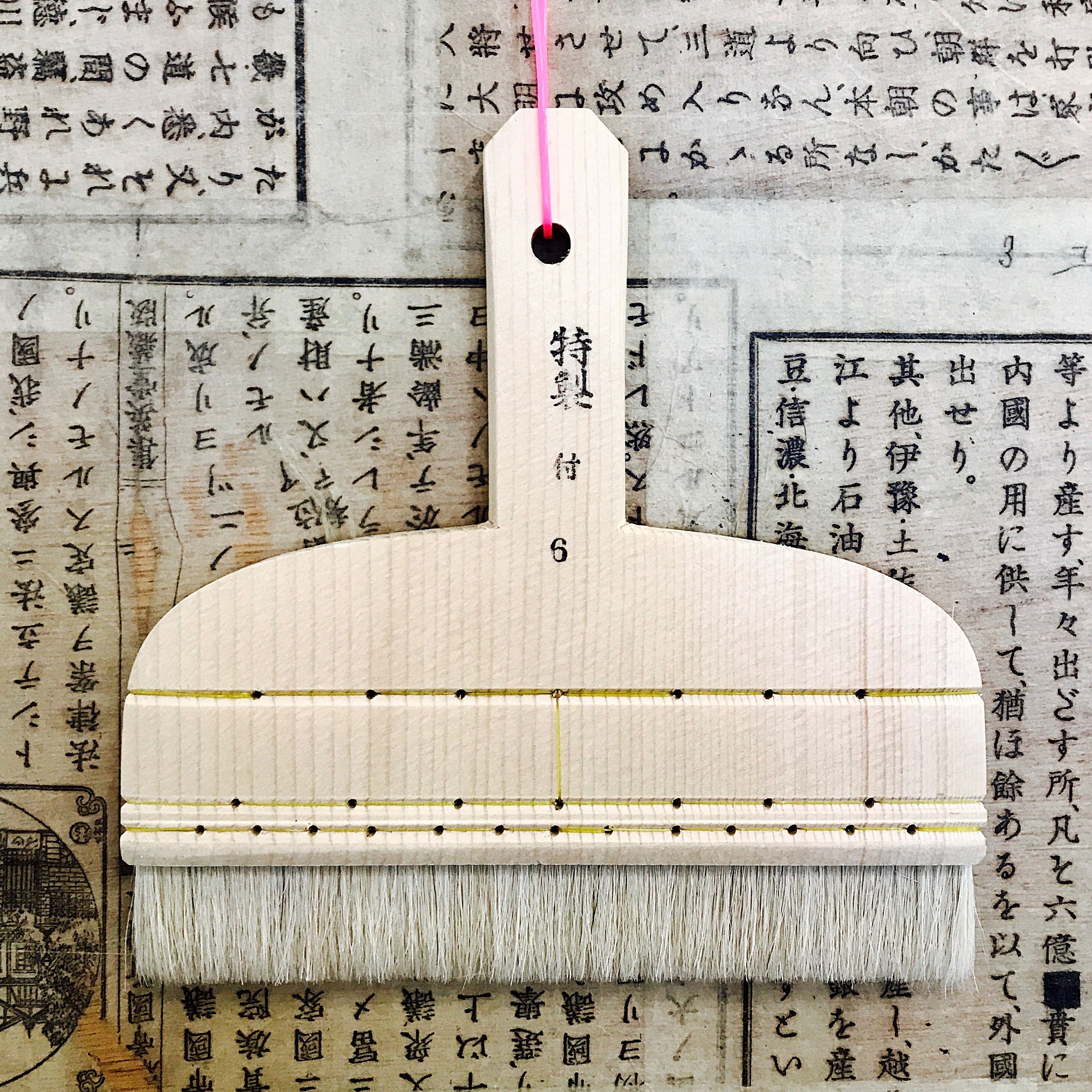 Tsukemawashi (Joining Brush)
The tsukemawashi is the most versatile pasting brush in the print studio. The thin profile of the bristles (goat hair) allows for delicate pasting. Use the brush to apply paste to the very thin seams when joining two sheets of paper.
This is the best brush for traditional chine collé for etching and lithography. Here at Mullowney Printing, we often use the tsukemawashi instead of the nori bake (pasting brush) for backing sheets when a thinner application of paste is needed.
It is important to soak the brush (in its entirety) in cool water for twenty or thirty minutes before every use. This keeps the bristles soft and prevents them from breaking. This also allows the hinoki (cypress) wood of the handle to swell and keeps the bristles from shedding. After use, wash the seaming brush in warm water and hang to dry. Never dry the brush on a flat surface, which will cause warping.
Please allow 2 - 3 weeks for delivery.